Five years ago, when Bend-Tech, a Wisconsin company specializing in CNC tube and pipe cutting machines, tubing and pipe bending systems, noticed a spike in field-service calls, they quickly sought out the root of the issue. It turned out that the growing popularity of off-roading and other outdoor motorsports had boosted demand for metal tubing and piping fabrication so high that customers were pushing Bend-Tech's first market entry to achieve production volumes far higher than either of them had ever anticipated. The team went back to the drawing board, and with the help of an innovative hybrid linear motion technology from Thomson Industries, they zeroed in on a winning solution.
"Our systems enable metal fabricators to cut tubing and pipes with great speed and accuracy," said TJ Merry, Bend-Tech's production manager. "This improves production capabilities and ultimately their bottom line by bringing traditionally outsourced services in-house."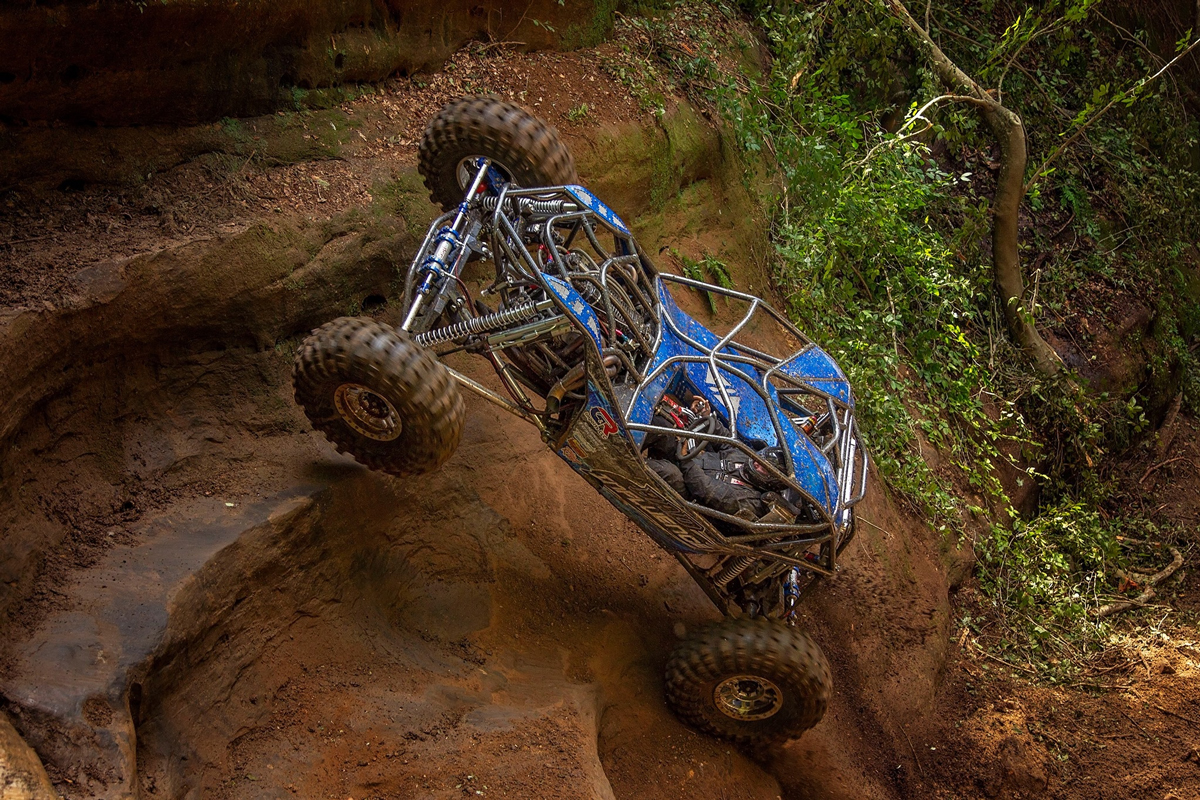 Increasing interest in customized vehicles for outdoor motorsports has resulted in a steady demand for fabricated piping and tubing. (Image courtesy of Busted Knuckle Off Road)
The majority of Bend-Tech's business is in two markets, both of which have been experiencing significant growth. Many of their customers are manufacturers that create custom handrails for industrial and public buildings and are driven by construction and increased attention to public safety. However, their largest growth opportunity is with shops that modify vehicles such as rock crawlers, racers and Jeeps for off-road motorsports.
After their initial market entry proved it was not up to the demands of high-volume production, they built the larger Dragon A400 plasma cutting, marking and engraving system, which handled pretty much anything that was thrown at it but presented yet another challenge: although it was well-received by larger customers, it was difficult for some customers to cost-justify at roughly three times the price of the Dragon A250. "What we needed was something in between," said Merry. "We knew what price point we needed and essentially had to halve our machine-building cost without jeopardizing production quality."
Figuring out where to cut
Bend-Tech Dragons have three main components: a structural frame, a cutting and marking toolhead and a software-guided actuation system that controls tool movement. After deciding to eliminate some functions from the new systems they were developing, cost-cutting attention turned to the linear motion systems.
Bend-Tech relies on Thomson linear actuator assemblies for consistent and accurate motion control on its plasma cutting, marking and engraving systems.
"Thomson made the linear systems that provided the motion control on our A400 so we went to them for ideas on how we could make a production-level system at a lower price point," said Merry. "We explored other linear technology vendors as well, but, as they have done for us in the past, Thomson came back with the ideal solution."
The Thomson solution integrated a smaller, simpler version of the system it had designed for the A400 actuation system but with a completely different drive mechanism. Each A400 uses two Thomson 2DB series linear slides bolted together in a cross configuration to control A and Z axes. One positions the toolhead on the horizontal plane, while the other moves the cutting, marking and engraving tools up and down on a vertical axis. Driving each axis is a 2-foot ball screw powered by a stepper motor. The long length of the screw requires support bearings on both ends and a special coupling to the stepper.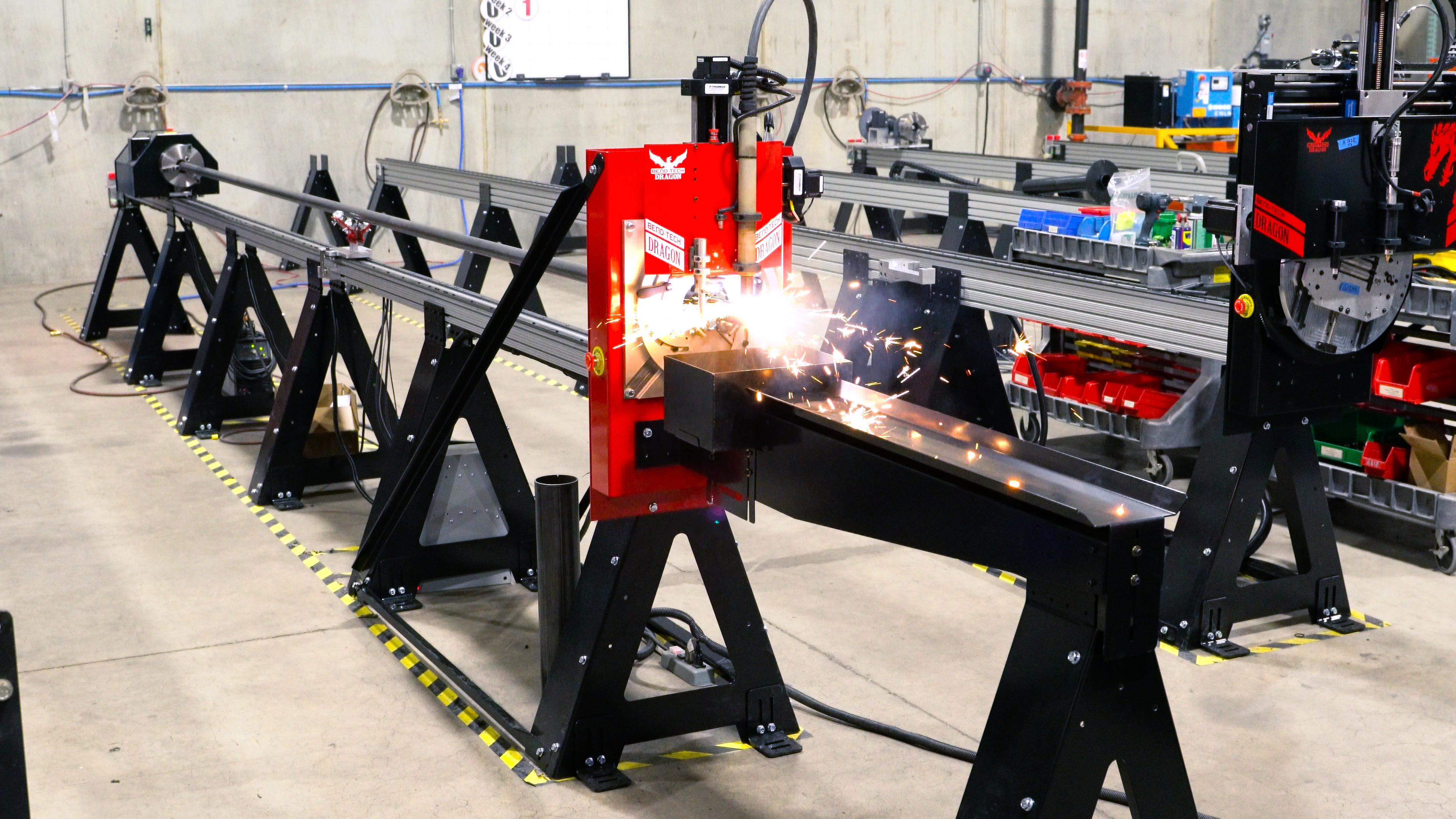 With creative, cost-cutting engineering expertise from Thomson, Bend-Tech was able to develop the Dragon A250 to help meet increasing market demand.
For the new Dragon A250, Thomson started with a shorter shaft, an 11-inch lead screw with a 6-inch drive, which eliminated the need for support at both ends. This meant they could specify a motorized lead screw (MLS) that does not need to be supported on both ends because the bearings within the motor support the load. And because the lead screw and the MLS rotor are one, there is no longer a need for external coupling of the screw to the rotor.
"The way that Thomson has designed the components on this is really slick," said Merry. "They get the cost down by keeping components to a minimum. Using a motor with an integrated lead screw instead of a ball screw cuts the cost of coupling screw and motor together and all the support hardware that goes along with that."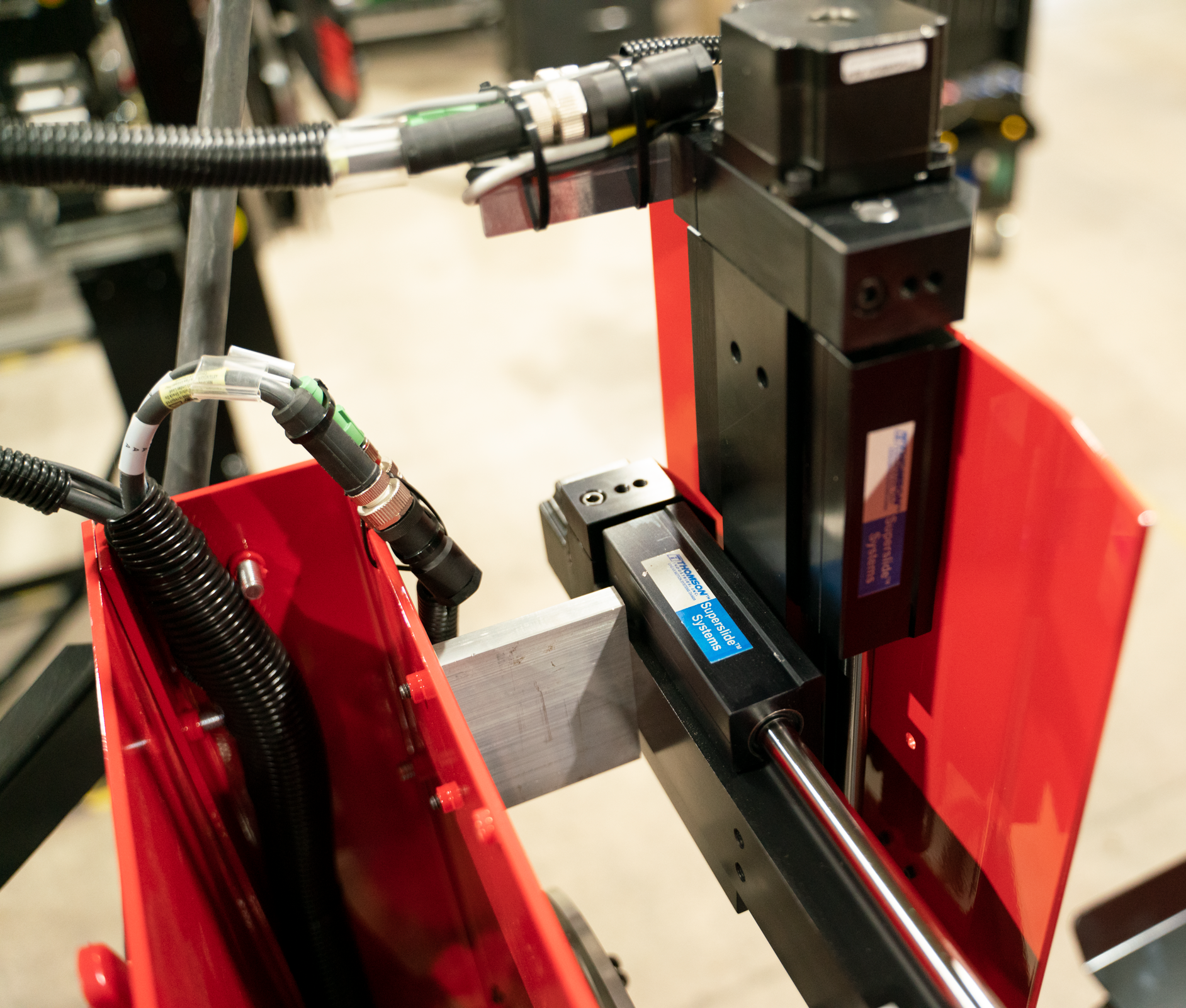 The lower-cost motion control assembly that Thomson customized for Bend-Tech integrated a stepper-motor driven motorized lead screw into previously ball-screw driven linear slide. The Thomson slides bolt together in a cross-like formation to move the plasma cutting torch and marking tools attached to the other side of the red plate on the right.
The new motion control assembly is smaller than the system used on the A400 but it looks very similar with round rails, bearing, blocks and a carriage. Merry said the fact that the new system looked exactly like a smaller version of the previous system was also a selling point for him because it provided continuity.
Reducing the cost of repeatability
In operation, the actuation system connects to a Windows PC that hosts the CAD/CAM software that stores design parameters such as lengths, bend angles, rotations, and material characteristics for each customer. The motion control system receives that information and follows the preprogrammed sequence, enabling the tool to switch from plasma cutting or part marking automatically. For both the A400 and the A250, all cuts and markings must be within a +/- 0.010" tolerance.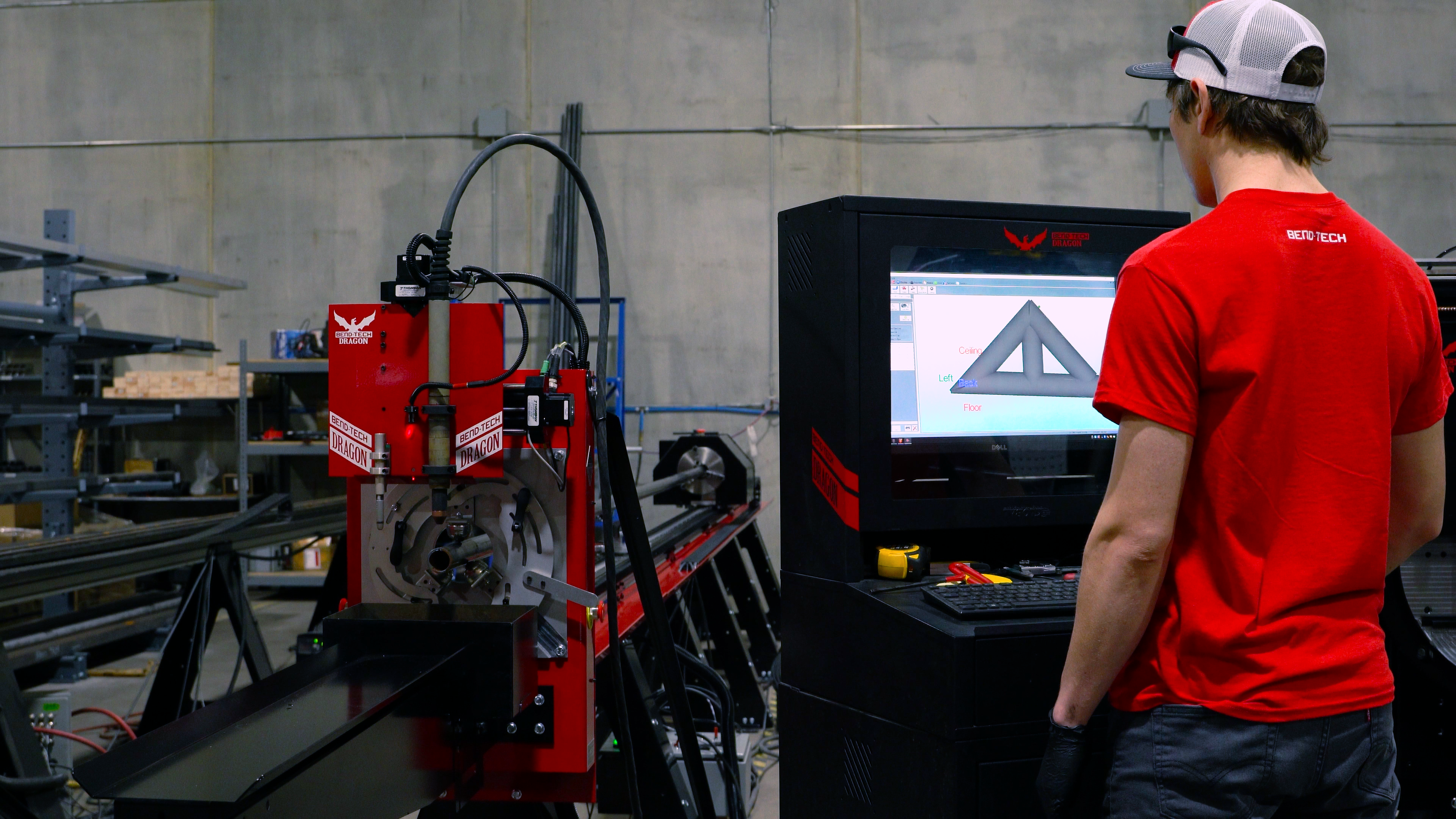 The Dragon A250's CAD/CAM software is preprogrammed with design parameters, which guide the Thomson linear motion assembly, controlling the system's movement and achieving high repeatability.
Enforcing such high precision are position sensors that establish a zero point and record any variation from it. In the A400, the sensors extended out to the side of the actuator assembly. All wiring was housed in an extruded, aluminum handle-like structure that ran from one end of the assembly to the other. In the A250 design, Thomson condensed all limit switching into systems electronics, machined a pocket into the end block and tapped in a hole into which the sensor could screw. Supporting the accuracy demands in this way without external fixtures reduced the cost of the system further.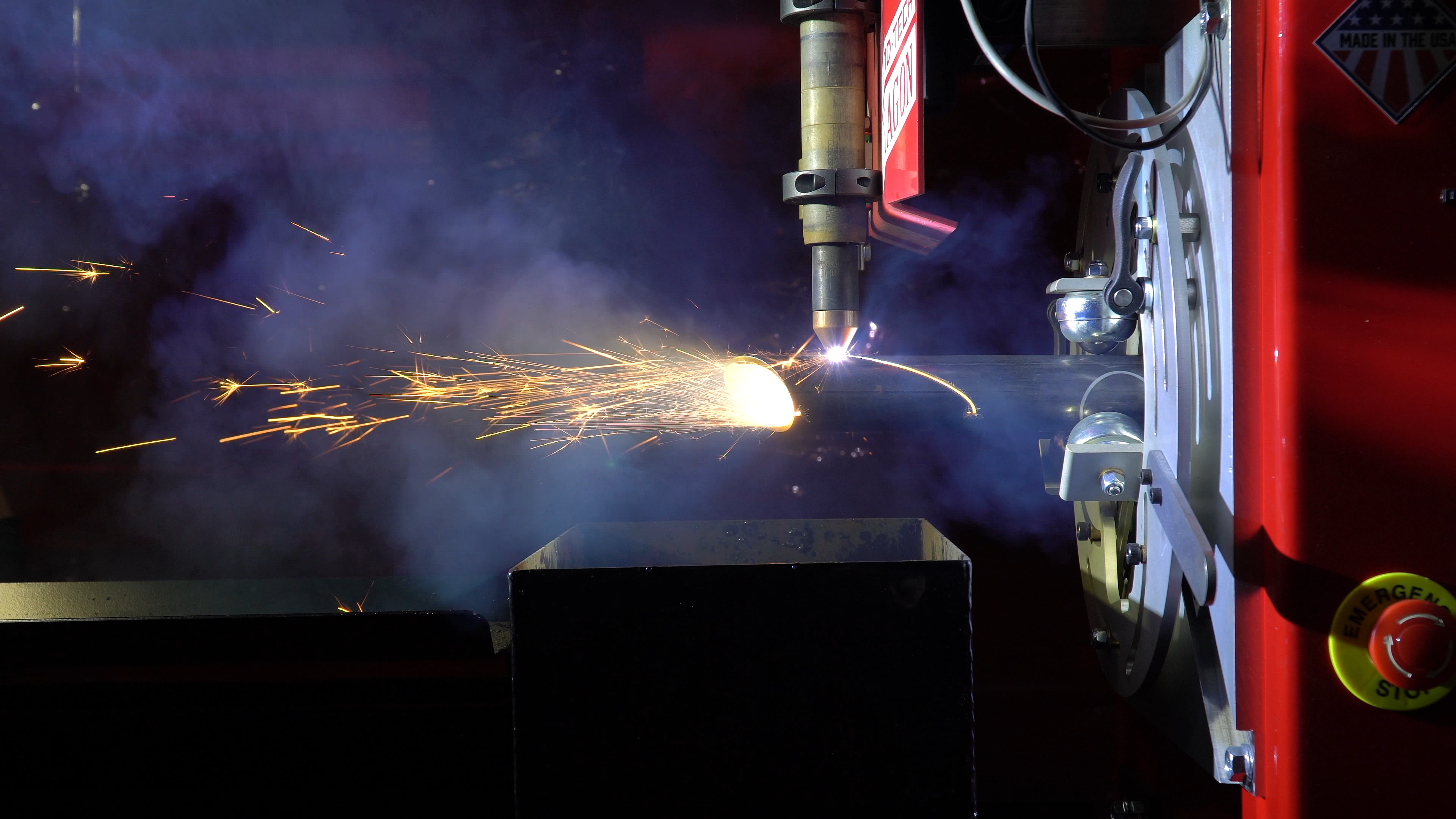 Sensors provide the A250 with high repeatability, accuracy and reliability, while reducing the cost of the system by eliminating the need to hang a sensor fixture off the side of the actuation assembly.
Also contributing to what Merry called "spot-on" reliability was pre-loading an ACME-threaded nut. Factory aligning the ball screw and the composite polymer nut resulted in much less play than the original ball screw assembly, which used a standard molded nut.
Bent on success
On the day Bend-Tech announced availability of the Dragon A250, they sold four systems, and demand has been steady since. Some middle-market customers who had been using manual methods are anticipating more than a 500% increase in productivity. And with interest in outdoor activities accelerated by pandemic-related quarantines and prospects of a building boom generated by economic recovery, Bend-Tech is well-positioned for continued success.