WOOD DALE, IL - Thomson Industries, Inc., a leading manufacturer of linear motion control solutions, celebrates its 75th anniversary this year. Activities and celebrations throughout the year will commemorate the company's extraordinary 75-year journey and acknowledge the contributions of Thomson employees.

What began as John B. Thomson Sr.'s wartime government project to reduce friction in the motion of airplane propellers ultimately led to 75 years of linear motion innovation and countless solutions provided across a wide range of industries. Given the expanding use of automation in world economy and the company's sustained focus on innovation, Thomson has grown exponentially in both size and technical capability over the years. It is now one of the most trusted motion control brands in the world.
"Most, if not all, of the credit to the company's success can be attributed to a long history of dedicated, persevering employees that work together toward a common goal of fulfilling the Thomson brand promise, which is helping design engineers find the optimal linear motion solution for their applications," said Thomson President, Scott Benigni. "Thanks to their efforts, we're in a good position to continue serving our global customers and distribution partners with the greatest breadth of the highest-quality motion components for many years to come. Our mission is to help our customers build better machines to improve lives. I am extremely proud of the collaborative approach our team takes towards helping our customers innovate in their respective fields. From medical diagnostics and treatment and precision farming to aircraft safety and alternative enery, Thomson is partnering with our customers to find the right balance of cost, life and performance in linear motion."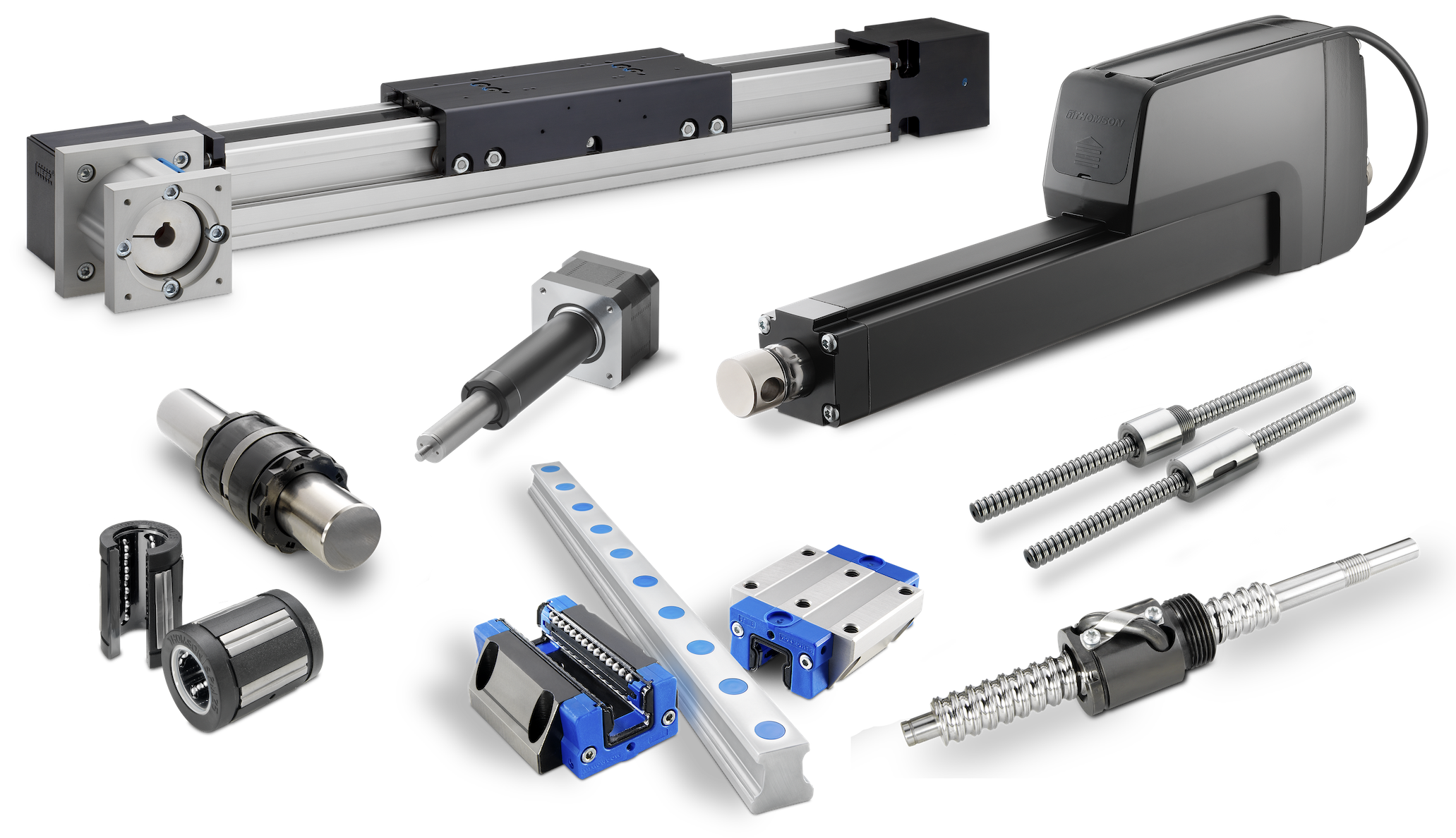 Since its incorporation 75 years ago, Thomson has made a series of acquisitions and mergers and has become a leader in linear motion globally. Throughout this journey, Thomson has evolved its culture by combining the best of what each company offered and has always maintained a drive for continuous improvement. In 2018, a merger with Altra Industrial Motion has positioned Thomson as a key business in the Automation & Specialty platform. As part of Altra, Thomson is now even more equipped to provide complete system solutions through its control, drive, motor, power transmission and precision linear motion technologies.
About Thomson Industries, Inc.
With 75 years of achievement in motion control innovation and quality, Thomson is the industry's premier producer of Linear Actuators, Linear Ball Bushing® Bearings and Profile Rail Bearings, 60 Case® Shafting, Ground and Rolled Ball Screws, Linear Systems, and related accessories. Thomson invented the Linear Ball Bushing Bearing in 1945 and has set the standard ever since with an unsurpassed set of linear motion control solutions serving global aerospace and defense, medical and health, factory automation, food processing, and mobile off-highway markets. Thomson, a brand of U.S.-based Altra Industrial Motion, has facilities in North America, Europe and Asia with more than 2000 distributor locations around the world. For more information Thomson Industries, Inc., 1500 Mittel Boulevard, Wood Dale, IL 60191-1073; 1-540-633-3549; 1- 540-633-0294 (fax); Thomson@thomsonlinear.com; www.thomsonlinear.com .