08.11.2017, Wolfschlugen, GERMANY – Thomson Industries, Inc., a leading manufacturer of mechanical motion control solutions, has announced the availability of a new brochure describing its line of rolled, whirled and ground ball screws, and related assemblies. The piece presents motion system designers with application renderings, product features, benefits, and sizing and selection guidance on more than 1,000 product configuration options.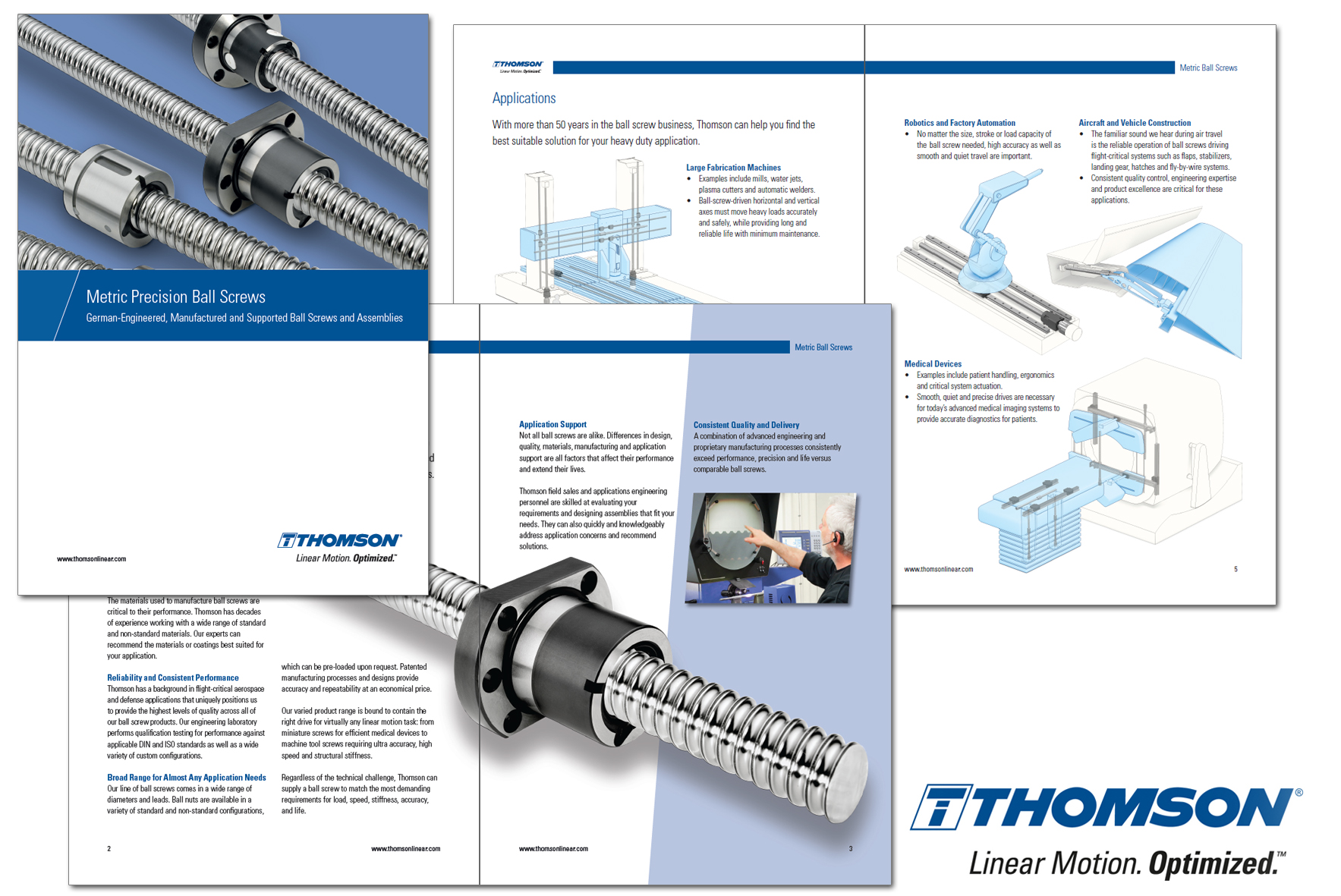 The new Ball Screws brochure from Thomson
The 12-page brochure calls out features that distinguish Thomson as a leader in the motion control industry, including superior precision, options for standard or custom designs, consistent and reliable performance, broad application range and support, and consistent quality and delivery.
Included are richly detailed 3D application renderings of fabrication equipment of all sizes, robots and factory automation, aircraft and vehicle construction, and medical devices. There is updated information on rolled, whirled and ground profile options along with mounting and ball recirculating nut options. Additionally, the brochure details lead accuracy capabilities, including tolerance classes of P3, P5, T5 and T7, which provide consistent accuracy up to 23 µm/300 mm standard and 12 µm/300 mm upon request.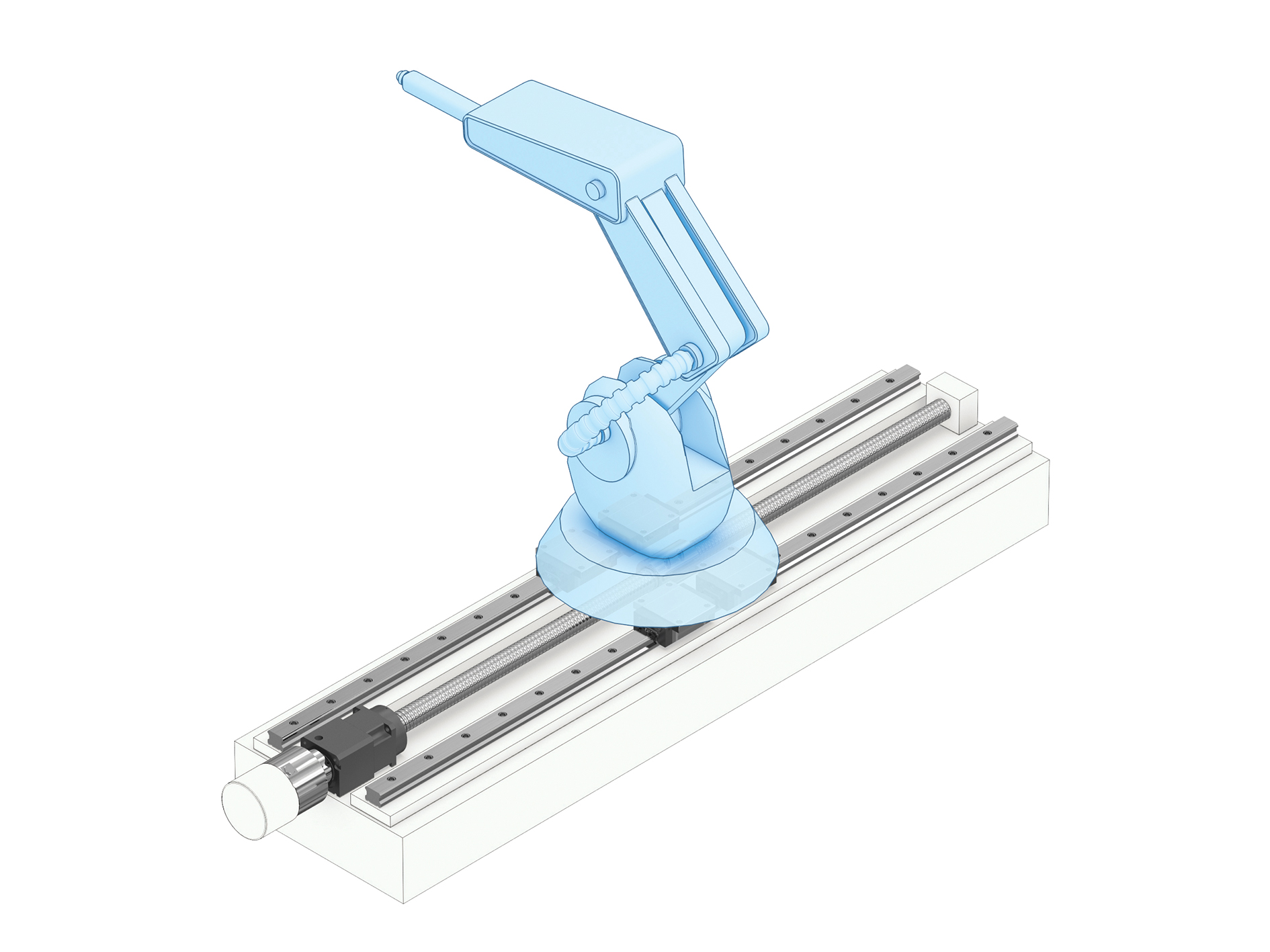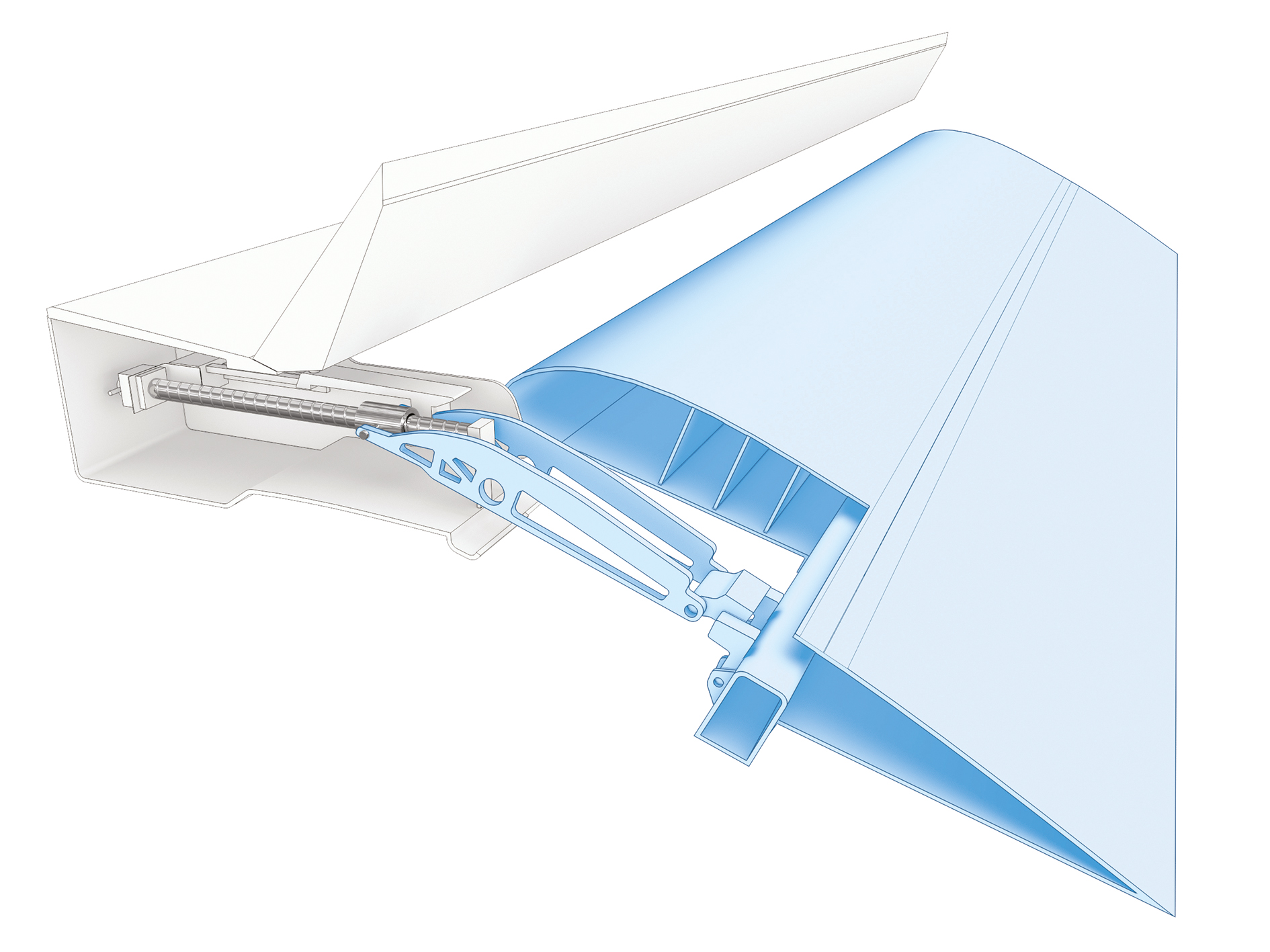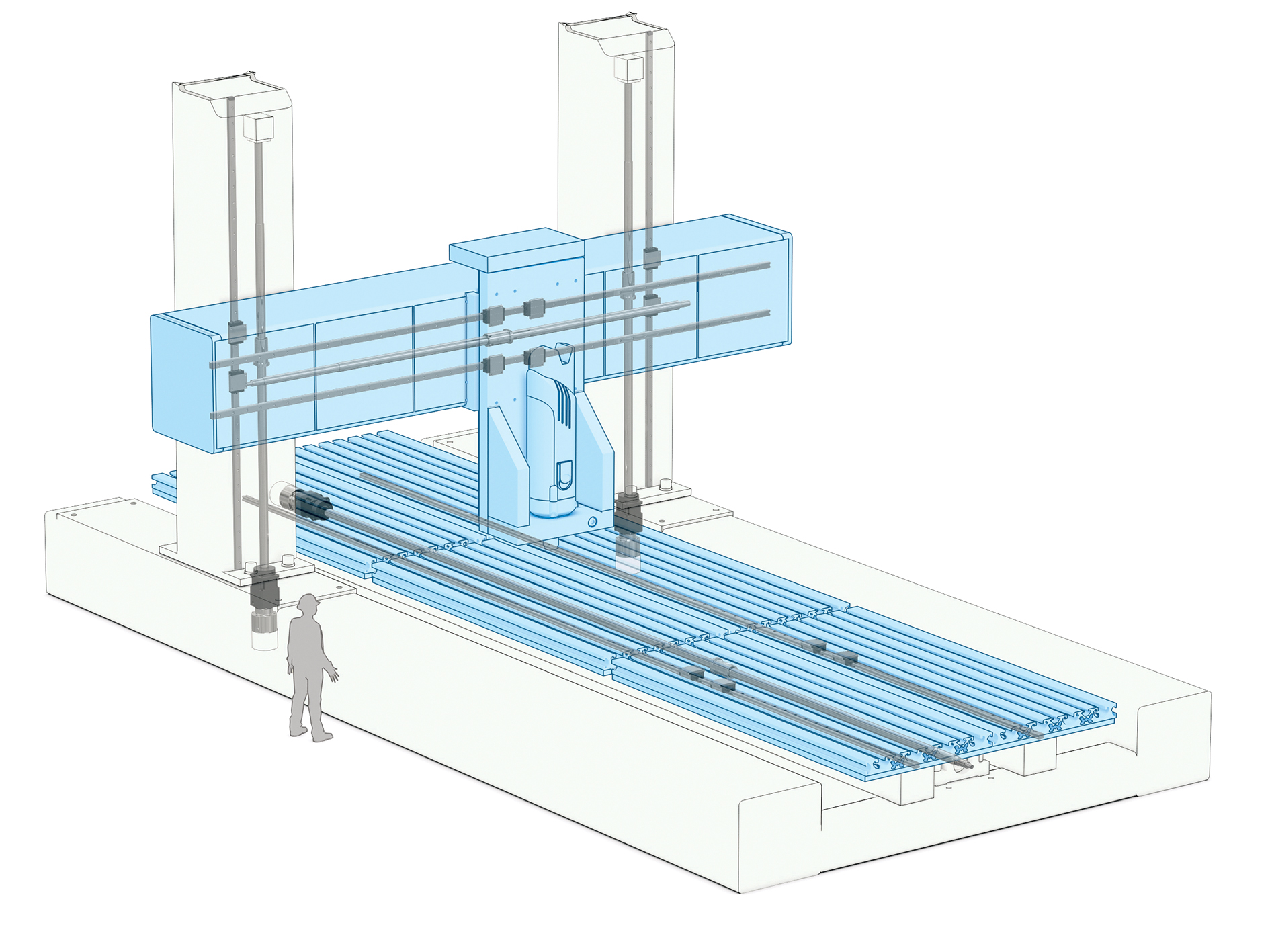 Thomson ball screws provide smooth travel and consistent quality control to heavy duty applications like robotics, aircraft flaps, medical imaging systems and large portal milling machines
Much of the content is devoted to the selection and ordering process, walking designers through the considerations that will help them choose the smallest and most cost-effective assembly for their projects. Once they determine their requirements, an easy-to use sizing chart and ordering guide help finalize specifications. For designers who can't meet their needs with stock components, the brochure also describes Thomson capabilities to create custom ball screws and assemblies to meet their specific application requirements. To download the new brochure, visit https://www.thomsonlinear.com/downloads/screws/Metric_Ball_Screws_bruk.pdf.
About Thomson Industries, Inc.
With more than 70 years of motion control innovation and quality, Thomson is the industry's premier producer of Linear Ball Bushing® Bearings and Profile Rail Bearings, 60 Case® Shafting, Ground and Rolled Ball Screws, Linear Actuators, Gearheads, Clutches, Brakes, Linear Systems and related accessories. Thomson invented the Linear Ball Bushing Bearing in 1945 and has set the standard ever since with an unsurpassed set of mechanical motion control solutions serving global commercial and aerospace and defense markets. Thomson has facilities in North America, Europe and Asia with more than 2000 distributor locations around the world.
Thomson Industries, Inc., 203A West Rock Road, Radford, VA 24141; 1-540-633-3549; 1-540-633-0294 (fax); Thomson@thomsonlinear.com; www.thomsonlinear.com.