Hood Lift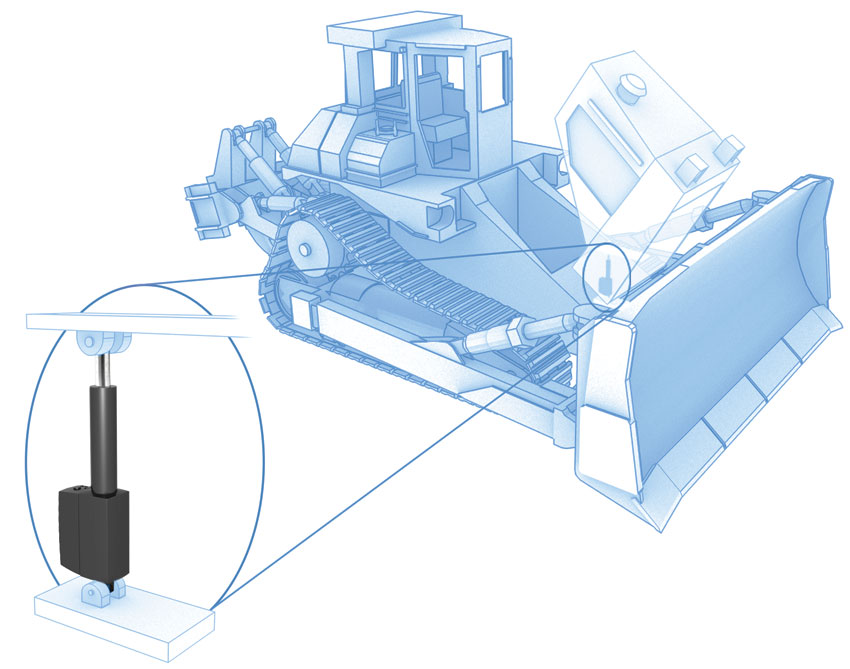 Electric linear actuators enable a single maintenance and repair person to access engines quickly and safely, a considerable improvement over pneumatic or hydraulic alternatives.
Reduced Design Costs
Built-in clutch or limit switches provide end-of-stroke protection.
Wide temperature range and shock/vibration resistance for reliable operation in all conditions.
Helps reduce tolerance problems.
Works as a hood lock.
Reduced Installation Costs
Offers a variety of mounting accessories and easy interface with multiple electronic controls.
Reduced Operating Costs
Reliable operation, won't weaken with age or low temperatures.
Provides controllable clamping force, preventing the overstressing of hood materials.
Increased Safety and Productivity
Holds position with power off – no drifting or backdriving in the wind. Manual overdrive allows operation with dead or no battery.
Actuator-aided, one-person lift reduces exposure of operator to awkward lifting positions with heavy loads.
Enables easy everyday maintenance.