Smart Actuation on the Move
Whether it be for agricultural vehicles, marine vessels or public transportation, smart actuators are an excellent choice for a wide array of tasks. These help increase productivity and quality, improve safety and ergonomics, and reduce fuel and maintenance costs.
Combines
Click to Open
Electromechanical actuation is ideal for hard-to-reach places that may require complex control to function.
Integrated electronics allow you to drop in an actuator where a more complicated control scheme for hydraulics or air would have been previously.
Common applications include sieve leveling, auger tube fold, hood lift and grain bin cover.
Skid Steer Excavators
Click to Open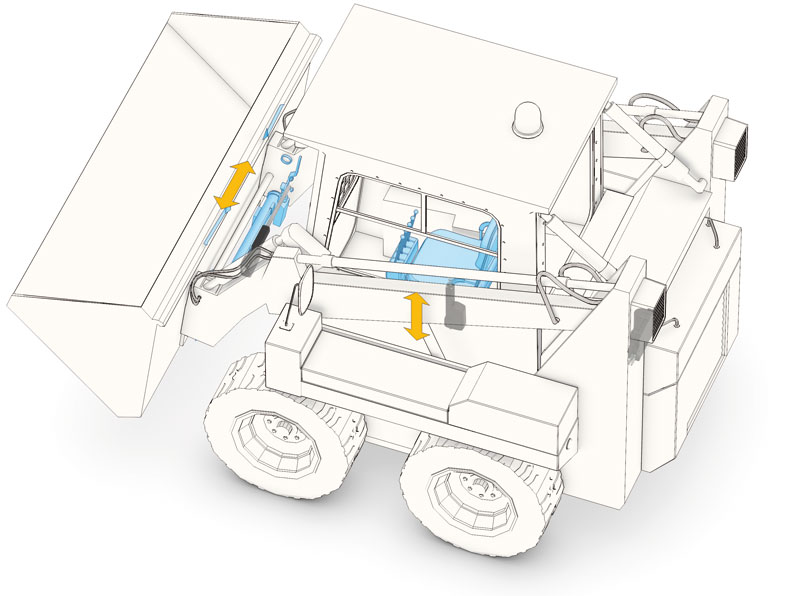 These utilize a quick-attach system to connect and disconnect multiple attachments to the front of the vehicle.
Reliable Thomson smart actuators integrate into the cab controls to provide the convenience of swapping attachments without having the operator exit the cab.
Position feedback allows the operator to confirm the implement (i.e. bucket) is securely locked before deploying the machine.
Marine Vessels
Click to Open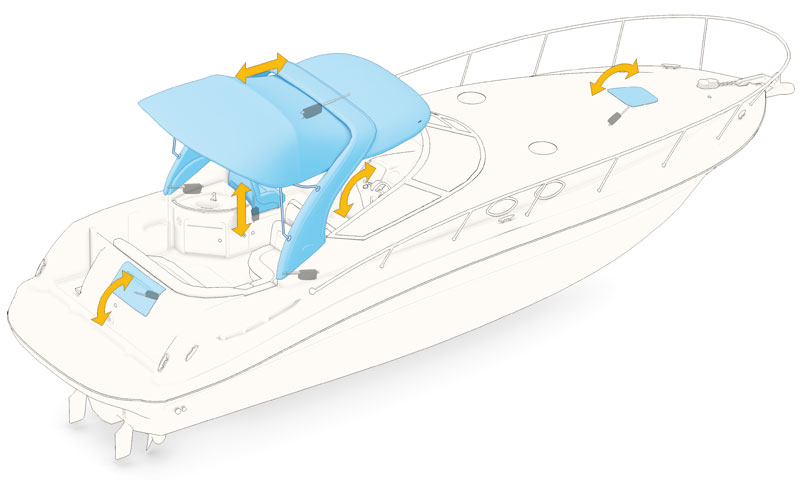 Thomson smart actuators' rating for IP67 (static), IP69K (static) and IP66 (static/dynamic) address the strict sealing capabilities required by electronics integration.
Corrosion resistant coatings and surface treatments prevent oxidation in high salinity environments.
Applications include seat adjustments, engine hatch and wakeboard tower automation, and throttle and shift actuation.
Public Transportation
Click to Open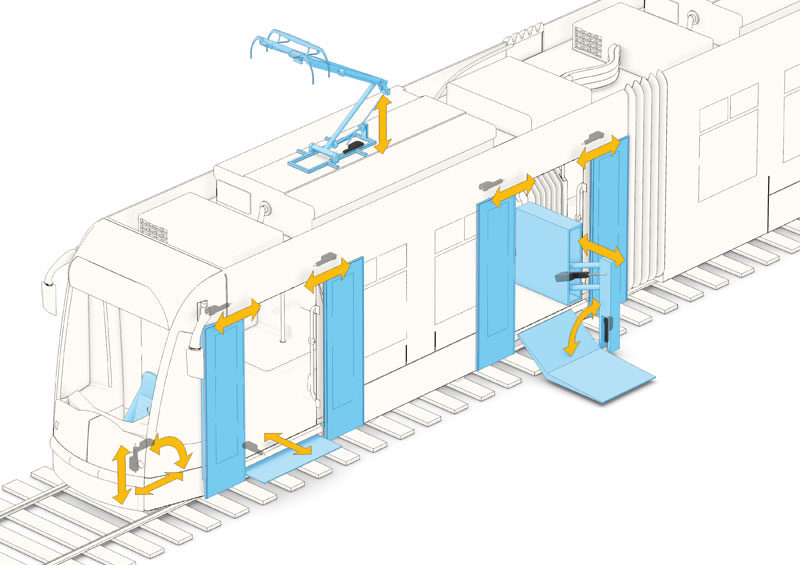 Smart actuation is more environmentally friendly and cost effective than hydraulic and pneumatic systems.
Trains and buses using actuators for pantographs benefit from the robust construction to achieve long life in harsh environments.
Overload sense and confirmed position are vital to user safety.
Other public transit applications include door actuation, step leveling and gap control.